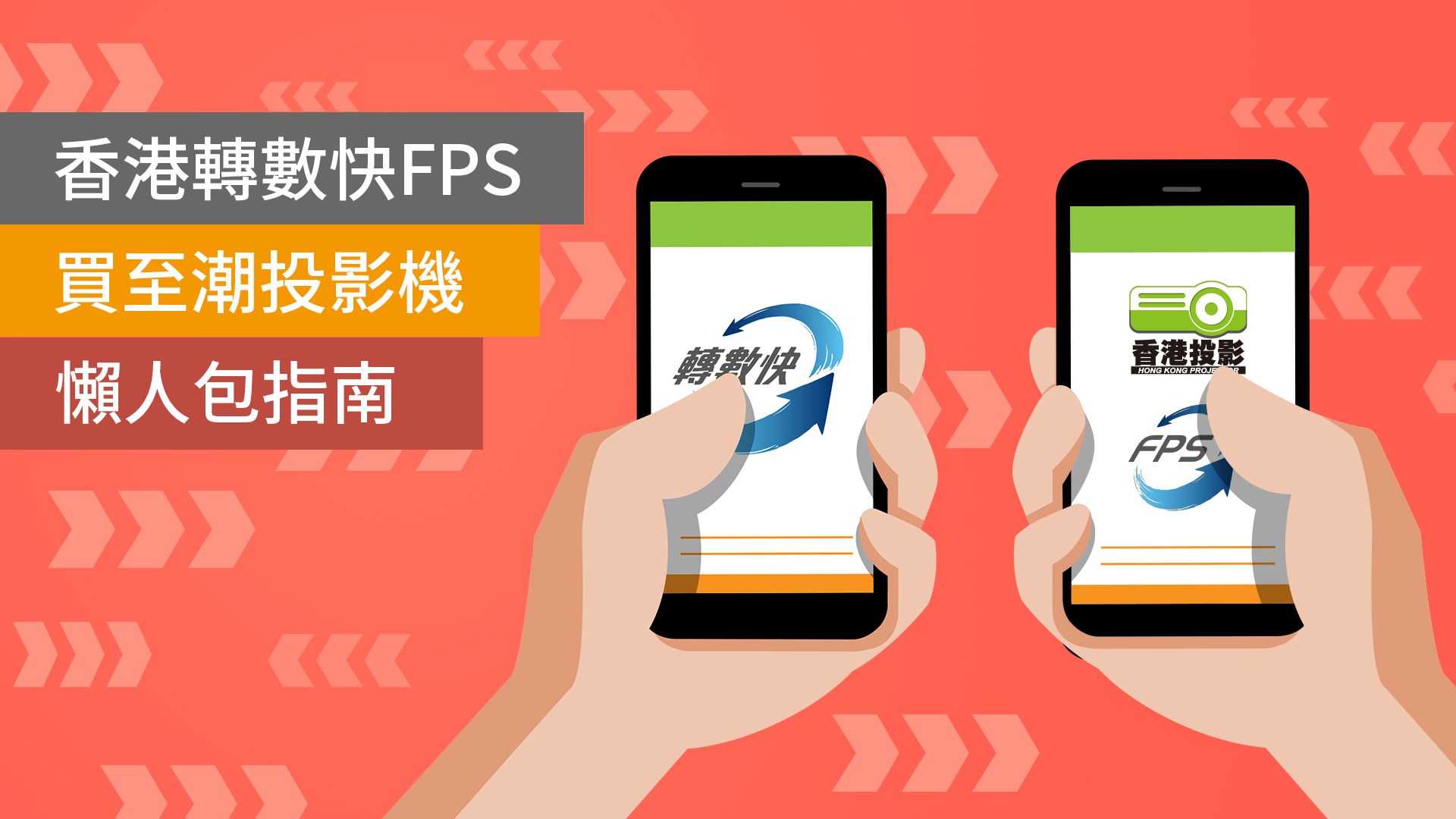 Bought the projector on the Hong Kong projector website, and want to know whether it has been counted immediately. Payment FPS is the fastest.
Our guidelines are concise, and there is no difficulty in real-time counting.
1. apply for the [ FPS service] at the relevant bank. The following is a tutorial for major banks to register for FPS
2. If you have registered Sign up on [Hong Kong Projector Website], please go directly to the third step of the shopping payment process;
If you have not registered a shopping account on [Hong Kong Projector Website], please follow the instructions below to register:https://www.projector.com.hk/sign-up-manual/
3. In the payment method, please select [FPS], and select [Order to buy]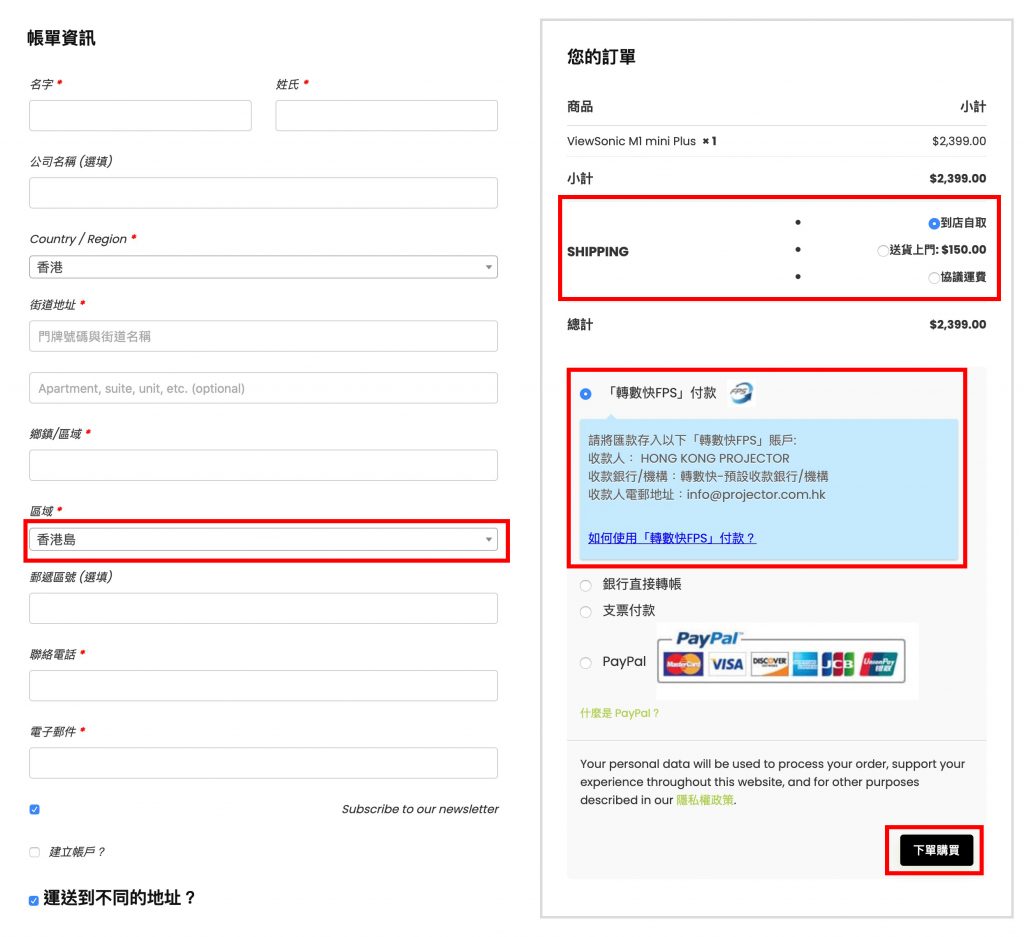 4. When you see the following checkout page, the order has been submitted, but please do not close the checkout page.
    Then please open the personal online banking app and use FPS to pay
5. Take an online banking app as an example, enter the email address on the FPS interface: info@projector.com.hk, then select "Withdrawal Account" and enter the payment amount $,
  The receiving bank defaults to "default receiving bank/institution",
Press "Continue" again to complete the payment.
Your personal bank registration email or mobile phone number will be notified of successful bank transactions
Please copy the reference number
6. Please go back to the checkout page that is still open just now, paste the reference number, and submit it to complete the entire payment process。