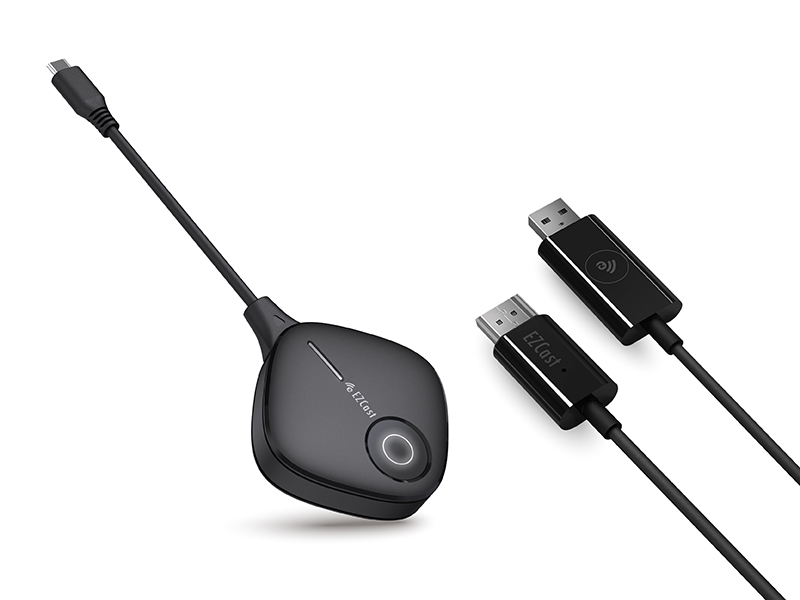 EZCast, a leading innovator in wireless display technology, has launched its EZCast TwinX, a screen mirroring and expansion solution with universal device support, without configuration: just press a button to synchronize.
Get rid of long and ugly display cables
Cables limit the freedom of work. If they are scattered in the home or office, they may cause safety hazards. In order to make screen mirroring easier and the environment cleaner and safer, EZCast designed EZCast TwinX to solve all problems.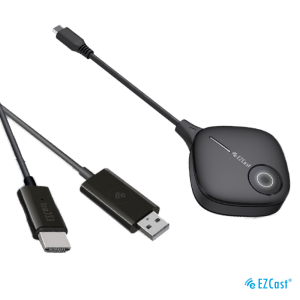 It only needs to have a Type-C interface that supports the DP protocol, regardless of computer/tablet/mobile phone/notebook, it can be one-click screen transfer, and there is no need to install software. (Signal receiver and transmitter are automatically connected) Output interface (computer/tablet/mobile phone/notebook): Type-C interface supporting DP protocol Receiving signal interface (display screen): HDMI interface
Good compatibility with all home and office scenarios
EZCast TwinX supports wireless screen mirroring and display expansion to full HD (1920 x 1080 at 60Hz) resolution, allowing users to use screen mirroring in meetings to show audiences through large displays or projectors; mirroring media, TV and movies from the application Go to HDTV or play games with friends on the big screen. Use screen extensions to gain additional display space and easier multitasking capabilities.
Universal multi-operating system, multi-device support
EZCast TwinX supports a wide range of popular operating systems: macOS, iOS, Windows and Android, and requires zero configuration to set up and start. Therefore, it uses the universal USB Type-C connection available on most modern devices (be it PCs and laptops, Android smartphones, MacBooks and iPad Pros). EZCast TwinX can project to all EZCast receivers, dongles and projectors. Just plug EZCast TwinX into the device and connect the receiver to the HDTV or projector, and the media in the device can be played to the big screen in a few seconds.
Just one click
With just one button to control the operation, you can get the feeling of "it's just work", across any cross-platform restrictions of wireless display sharing, even in  a strict enterprise environment that prevents 3rd party software installation, you can simply plug and play . This compact device can be easily put in a bag or pocket for use on the go.
Configuration
EZCast TwinX package includes EZCast TwinX C-1 + EZCast Compact CS2