Payment method:
bank account / bank transfer / online banking / government procurement card (P Card)
1. Make payment to our bank account (reserve bank receipt after payment) 2. Notify us that payment has been made (optional one of the methods): a. Fax notification: write the order number on the bank receipt and fax it to us (fax number:
3188 4141
) b. Email notification: Scan the bank receipt, then email the receipt and order number to
sales@projector.com.hk
c. Online notification: contact us Tel:
31884814/2361 6767
After receiving your order, we will immediately send an email to confirm it. Our delivery service department will contact you within the day to make delivery arrangements. We will deliver the goods to the customer's designated address (excluding overseas customers) within one to three working days. If we cannot deliver as scheduled due to special circumstances such as out of stock, natural disasters and wars or unforeseen circumstances, our customer service The representative will contact you immediately to arrange delivery. To ensure that you can receive the goods in the fastest time, our delivery department delivers the goods every day.
When you choose to complete the ordering process on this website, our customer service department will notify you by phone to confirm.
Order online:
Please register as a member of this site first (free of charge)
Select the desired product and press (Add to cart) to add the product you want to order
Click on checkout in the shopping cart after completion
Choose delivery address and pickup method
choose to pay by cash
Complete the order
After confirming the order, it will be automatically sent to your email address, and someone will contact you later.
Order by phone or fax:
Call the company's order hotline

Tel:

3188 4814

Fax number

FAX:

3188 4141  ,

Say the product number and personal contact information you want to order Service hours: Monday to Saturday 10: 00 am to 6: 00 pm (Closed on Sundays and public holidays)
Phone order is complete
After payment, arrange for someone to deliver the goods to your door!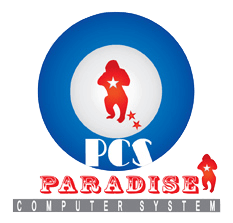 Paradise Computer System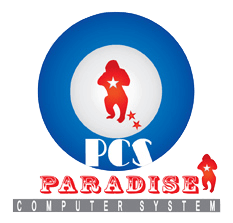 Paradise Computer System​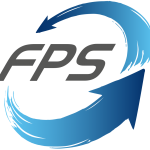 FPS Payment
info@projector.com.hk
Check payment
Cheque payment is only applicable to Hong Kong business organizations, schools or government departments, and does not accept personal cheques or home users.
Please write "Hong Kong Projector" or "香港投影" on the cheque
Delivery principle:
Free shipping is available for all industrial and commercial areas in Hong Kong. Industrial and commercial areas include: office buildings along the subway, business or warehouse buildings, except for the island area.
The delivery date of general goods varies from two to 14 days, depending on the inventory of the goods. We recommend that customers call us to check the quantity before deciding whether to purchase.
After receiving the customer's order and payment, after the confirmation is correct, and the product is in stock, delivery will be made on time.
(If it is a temporary out of stock, you must wait for the goods to be delivered to the warehouse before delivery. The delivery time will be delayed.)
Overseas customers need to know
For overseas orders, the company most often chooses Hong Kong Post (air or courier option) to deliver the goods you ordered at the lowest cost. The freight is calculated according to the product weight, volume and delivery area. The shopping system will automatically calculate the shipping costs. Customers with various taxes may purchase additional shipping and taxes on overseas websites. Since the tariffs levied by various countries are uncertain, our company cannot limit the relevant costs, so this fee shall be borne by your customers. For details, please consult the local customs.
To check the information about the order, you can call our customer service hotline during office hours: (+852 3188 4141).
Hong Kong SpeedPost Email URL: http://www.hongkongpost.com/speedpost/chi/index.htm