完美演示效果的絕佳利器
BenQ MX666+ 無線商務投影機通過NFC和無線投影,使專業業務人士能更快,更靈活地進行簡報演示工作,每次演講都具有專業出色的表現。
主要特點
tapNshow支援NFC 智能裝置
Notebook無線投影
支援 Android MHL 行動裝置連線投影
支援藍光 Full HD 3D
支援水平及垂直梯形修正 (2D keystone)
商品說明
tapNshow™ to Your Professional Success
Redefining BYOD Wireless Business Presentation with a Simple Tap

For the ultimate wireless business presentation experience, NFC (Near Field Communication) technology has been combined with BenQ's proprietary presentation apps and projector design to create the tapNshow™ wireless projection solution. Uniquely designed to revolutionize the way business presentations are made, tapNshow™ makes presenting with your NFC-enabled mobile computing devices as effortless, intuitive and time-saving as using them to make mobile payments. Even first-time presenters can present their business proposals with tapNshow™ professionally and confidently, leaving a strong impression among their audience.
Wireless Business Presentation Tools for Your MX666+
NFC Wireless Display
Set up the MX666+ with the BenQ Quick Wireless NFC Kit to begin your wireless business presentation with a simple tap. Connect the NFC Wireless Dongle to the projector and tap it with your NFC-enabled smart device to download the tapNshow™ app and the QPresenter Pro app. Then tap the dongle once again to begin presenting.

*Quick Wireless NFC Kit is included in the purchase of MX666+/MW665+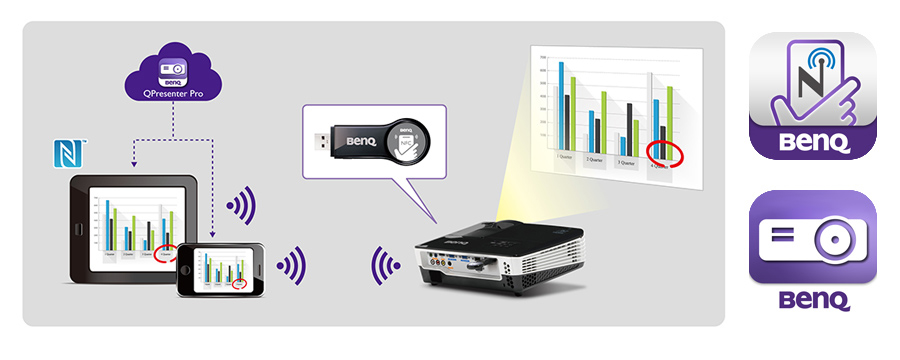 Quick USB
NFC Wireless Display
Insert a wireless dongle into the MX666+ and the Quick USB into your notebook, then launch the QPresenter software stored in the Quick USB to set up and begin your business presentation in just 40 seconds**. No software installation or information registration required, no fraud or security concerns.

*QPresenter is a wireless projection software for Windows and Mac that helps manage, edit and project photos and documents onto the projection screen.
**Connection speed depends on wireless environment.
QPresenter Pro
QPresenter Pro is a handy wireless projection presentation setup app that helps you project photos and documents in your computational or smart device onto the big screen, from PDF, PowerPoint, Word to Excel files. Easy and intuitive to use, QPresenter Pro puts a wide range of presentation and annotation tools at your disposal. To begin presenting, make sure your projector is connected to a wireless dongle and the device of your choice is linked to the correct projector and wireless network.
QPresenterPro – Android
QPresenterPro – iOS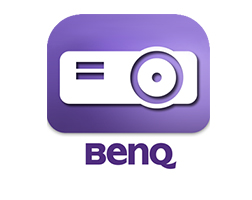 Quick, Easy and Versatile Image Correction Features
2D Keystone
Adjust the projected image vertically and horizontally to correct the trapezoid distortion effect caused by when the projector is tilted or placed off center, and to compensate for any angel or position compromise that you may have to make.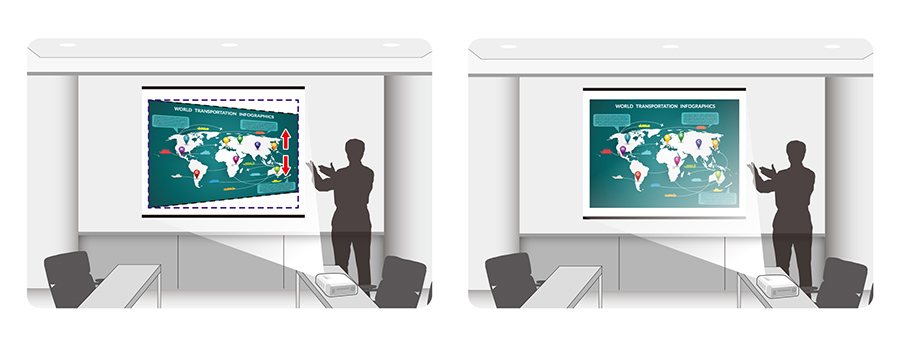 Brilliant Image Performance
High Contrast
A high contrast ratio ensures that every text, image, graph, chart and video is projected with optimal clarity and enhanced sharpness, especially for numerical data. This is for presenters to view their presentation files clearly and the audience to stay focused on the contents projected.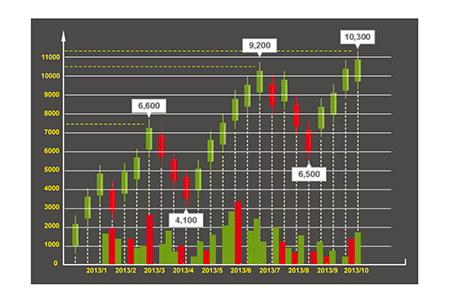 Low Contrast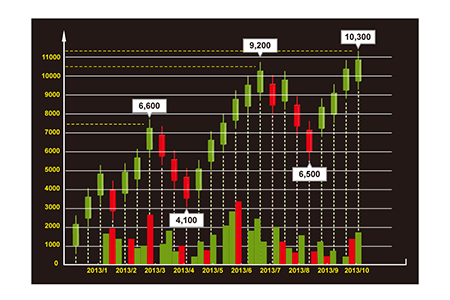 High Contrast
High Brightness
A high brightness business projector ensures every presentation is consistently projected with bright hues and high clarity – even in a relatively bright setting or with the lights kept on for note taking.
Ultra-Vivid Colors
A visually stimulating presentation can capture the audience's attention and improve retention greatly. A six-segment color wheel combined with exclusive color management tools to independently fine-tune the hue, gain and saturation levels of the six colors (RGBCMY) ensures a truly captivating lifelike color performance that is delivered time and time again. What's more, there are four present modes and two user modes available to further adjust the color schemes to meet your presentation needs*.

*Under 2D image projection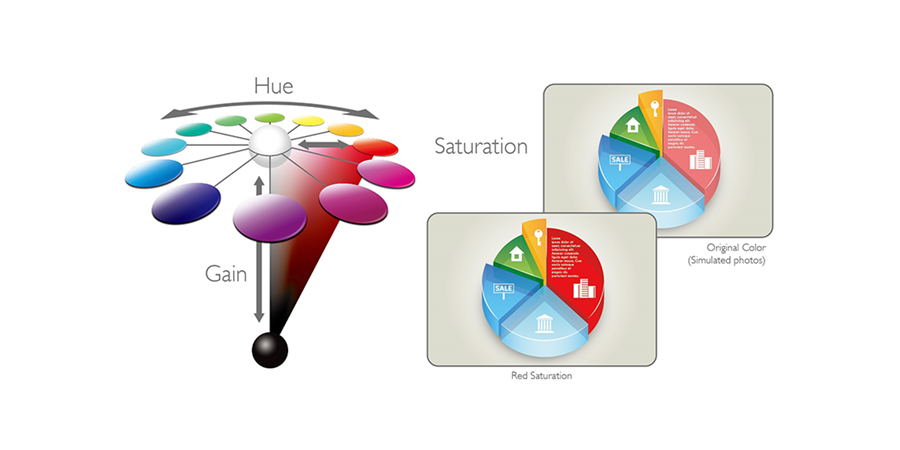 Cost-Saving Features
BenQ SmartEco™ Technology
This power-saving innovation enables the MX666+ to automatically and dynamically adjust its lamp power based on the input content, saving up to 70% of lamp power while delivering optimal contrast and brightness with only as much light as needed.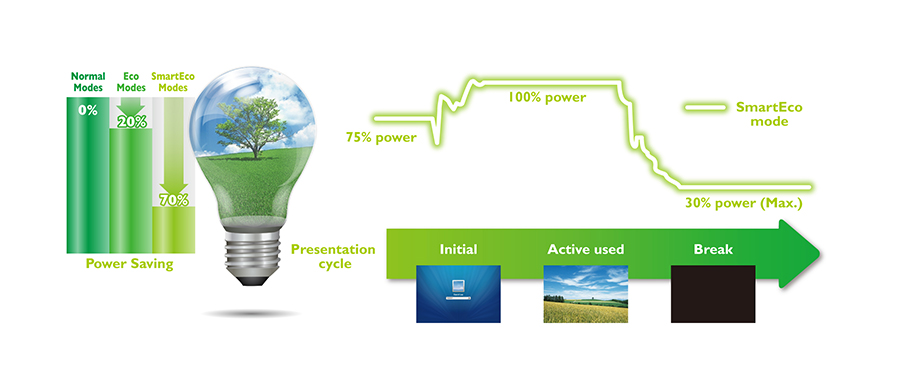 *SmartEco Mode, the dynamic power saving mode,can save at least 70% lamp power based on the projection content level.
Eco Blank Mode
Use the 'Eco Blank' hot key on the remote controller to blank the projection screen when it is not in use or to redirect the audience's attention. This feature dims the lamp by 30% to save 70% of lamp power.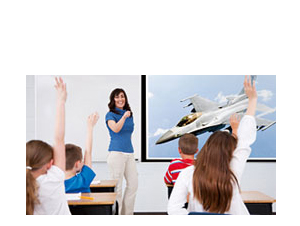 Full Power On
100% Lamp Power
Attention on the Projection Screen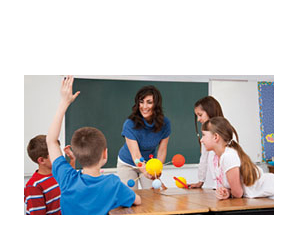 Eco Blank Mode On
30% Lamp Power at the Lowest
Attention on the Class Instructor
Normal Mode
296W Projector Power
Consumption
by Average
SmartEco Mode
Enhanced Details in Darkened Scenes
163W Projector Power
Consumption by Average
SmartEco Mode
The SmartEco Mode, which cleverly adjusts the lamp power to maximize power saving by delivering the best contrast and brightness performance using only as much light as needed.
(Source: 2010 Philips white paper)
No Source Detected Mode
The automatic switch to Eco Blank Mode after the projector is turned on for over three minutes without a display source, eliminating unnecessary energy waste and prolonging the life of the projector lamp.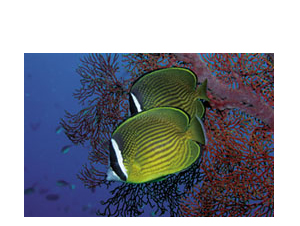 Source Detected
100% Lamp Power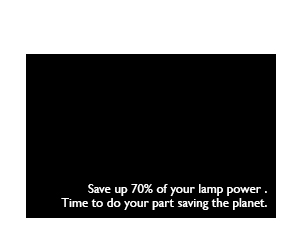 No Source Detected
30% Lamp Power
0.5W in Standby Mode
When inactive, the MX666+ keeps power consumption to a minimum with 0.5W standby power, achieving what was once a challenge for ealier projector models. This technological advancement in energy saving certainly helps extend the projector lamp life and lower energy costs.
Under 6W in Network Standby Mode
With the MX666+ under the mode, all it takes is less than 6W to keep the MX666+ connected to the network even after it's powered off. IT managers can retain full control over the projector's daily maintenance and repair tasks while saving a significant amount of the earth's energy resources.
LAN Control
Now accessible online and free from software installation hassles, LAN Control enables day-to-day centralized access, management and maintenance control of all networked projectors after the entering of the preset password on the webpage. This feature works seamlessly with Crestron e-Control® and RoomViewer™ , PJ-Link, and AMX Device Discovery.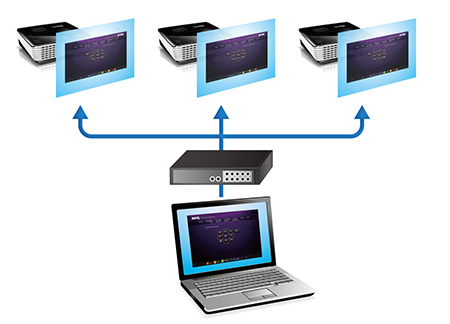 • Administrator Mode
For security purpose, a projection code is required for accessing the projector. Once logged in, administrators can configure the projector remotely online, like setting up a name for each networked projector to be displayed on the QPresenter search list. They can also set up email alerts for problematic projector operations, from fan error, lamp fail, lamp cover open and high temperature to lamp replacement requests.
• User Mode
Check the status of the projector, the network, as well as the condition of the wired/wireless LAN setup. You can also access Crestron's eControl system or use the virtual keypad to set up the projector remotely.
LAN Display
LAN Display offers a cost-effective solution for projector implementation management using a single LAN cable to control and display. This feature offers one NB to one projector projection display for better content management for discussions, presentations, training and classroom teaching.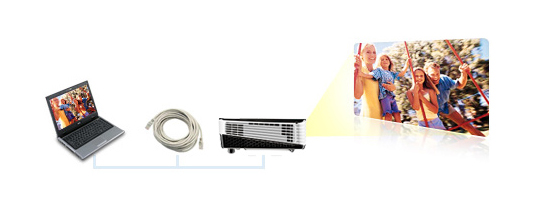 MHL Connectivity
With MHL, you can present your business proposals and share your ideas instantly using your Android smart device. Turn small screen into big screen by mirroring documents, photos, videos and any other content in your smart device onto the projection screen. Once connected to the projector, the smart device will be electrically charged so you don't run out of battery power while presenting.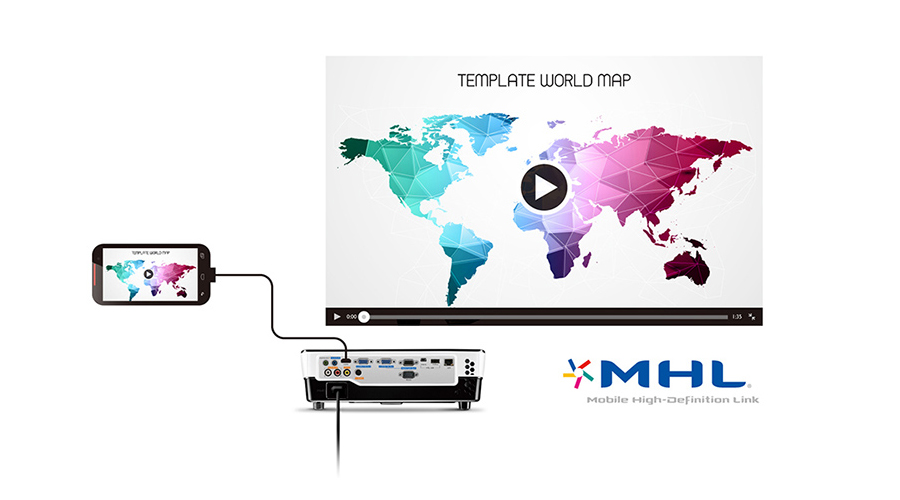 BenQ DLP® Projectors︱ Long-Lasting Image Perfection with DLP Technology
Timeless Image Quality:
BenQ DLP Projectors are built with enduring enjoyment in mind, ensuring razor-sharp clarity, ultra-readability and true-to-life color for years to come. We use leading-edge DLP Technology to reflect pure light from millions of micro mirrors on a DMD chip through our advanced color wheels. Since the mirrors are colorless and protected within a nearly-sealed engine, BenQ DLP Projectors have no aging problems and are virtually immune to image decay, consistently delivering picture excellence time and time again. In fact, after 2,000 hours of intense usage, inserting a new bulb produces image quality comparable to a brand-new projector.
Non-DLP Projector

BenQ DLP Projector
DLP Technology also affords a filter-free engine design for carefree confidence in long-lasting image quality and reduced total cost of ownership. BenQ's SmartEco™ Technology further boosts contrast performance and image quality endurance while saving up to 70% on lamp power consumption.
Razor-Sharp Clarity with Ultra-Readability:
Enabling a 96% fill factor, DLP Technology supplies pixel circuitry behind the pixel, thereby eliminating the thick dark bezels around individual pixels, which diminish color and detail. A higher fill factor and less black border translate to noticeably purer, more intense color and smoother image quality.
BenQ DLP Projectors also feature high contrast ratios for flawless rendering of small text, fine lines, and dark scene details. Blacks are deeper and overall image quality is more focused and clean. Your presentations will be easily readable and highly effective, even from the back row of a well-lit venue.

Vibrant, True-to-Life Colors:
Even in lit venues, BenQ DLP Projectors achieve the optimal balance of brightness and color accuracy, with BrilliantColor™ Technology additionally boosting true-to-life colors that captivate. BrilliantColor enables up to six-color processing by incorporating the secondary colors Yellow, Cyan, and Magenta along with primary Red, Blue, and Green. From intense hues to elusive mid-tones like aqua blues and light yellows, your every presentation is rendered in pure, living splendor.

(All photos portraying projection scenarios are simulated.)
ecoFACTS Label
ecoFACTS can tell you how eco-friendly BenQ products are!
Development of eco-friendly products, BenQ doesn't just want to comply with green regulations passively, but also to actively develop eco-friendly products!
ecoFACTS declares BenQ's greatest efforts on the replacement of hazardous substances, material selection, packaging design, energy-saving design and other aspects of the products.
額外資訊
Specification:
BenQ MX666+